Please feel free to ask for information necessary for daily life, such as medical care, health and welfare, child care, etc., and also regarding culture and customs in daily activities.

お知らせ
2019/06/25
We have the flyer of Tagengo Navi ready
We have the flyer of Tagengo Navi ready. You can find it here.
2019/06/06
Our service of Tagengo Navi is in 11 languages
From June 2019, we start to attend in 5 additional languages: Korean, Portuguese, Indonesian, Thai and Nepali.
2019/06/06
We start to attend in Vietnamese also on Tuesdays on the phone or by visit
Our service in Vietnamese is on Tuesdays, Thursdays and Fridays.
2019/06/06
年末年始の受付時間
年内は12月28日が最終日です。 電話・来所ともに受付は午後4時までです。 新年は1月4日午前9時からです。
Notice for Golden Week
From 27th of April to 6th of May, service for Tagengo Navi will be closed.
The office of Kanagawa International Foundation also will be closed.
the reception hours of the New Year's season
The last day of the service within the year is 28th of December.
The reception will be until 4pm for both calls and visits.
We will open on 4th of January at 9 am.
2019年度6月からの対応言語と日程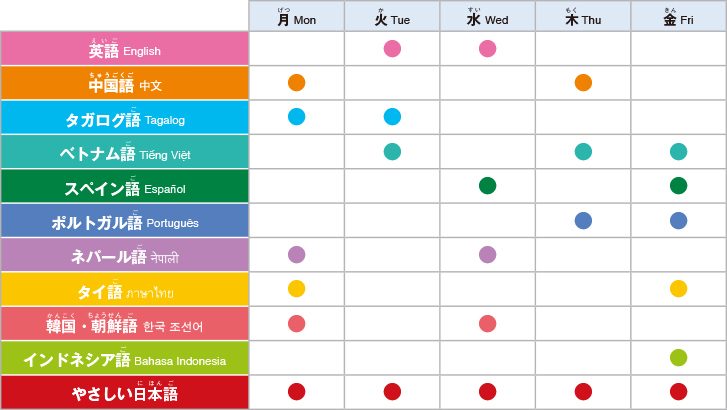 Location
〒221-0835 Yokohama-shi, Kanagawa-ku, Tsuruya-cho 2-24-2
Kanagawa Kenmin Center 13F (Tagengo Shien Center Kanagawa)
5 mins walk from Yokohama station/West or North-West exit.
http://www.kifjp.org/access#access_kmlc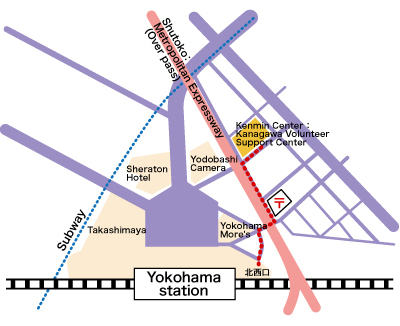 Administration
Tagengo Navi is operated by two organization which are entrusted by Kanagawa Prefectural Government (K.P.G).
Kanagawa International Foundation(KIF)
MIC Kanagawa (Multi-language Information Center Kanagawa)

運営に関するお問合せは、かながわ国際交流財団まで <TEL:045-620-4466>